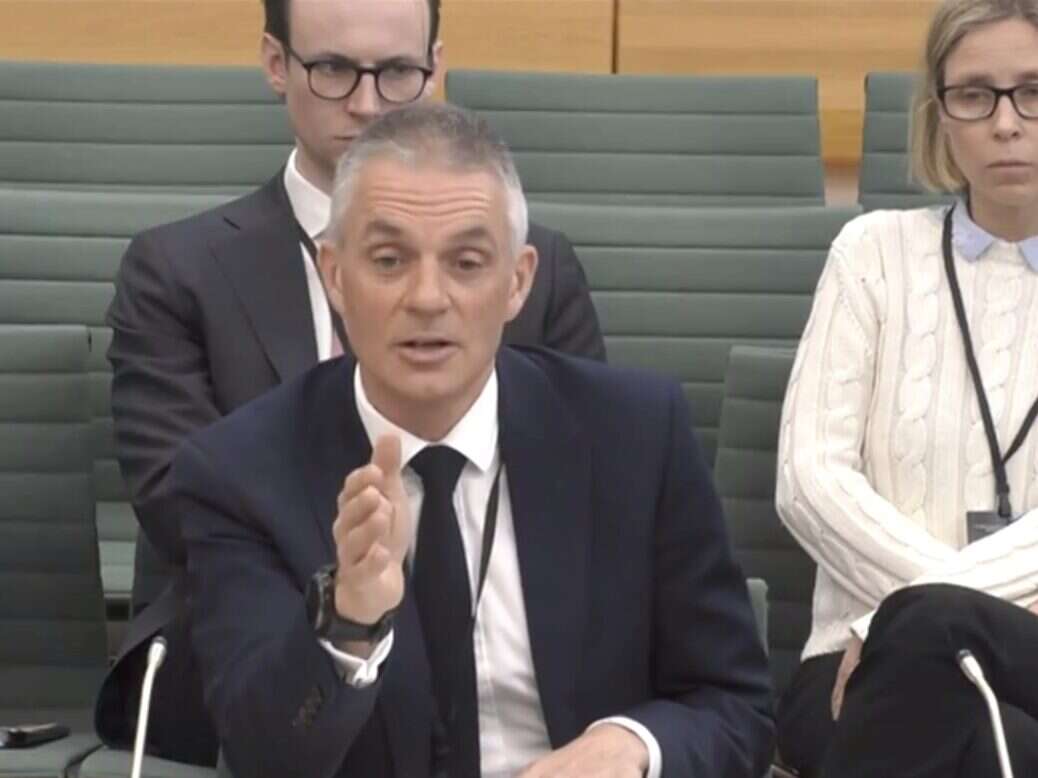 BBC director-general Tim Davie told a Commons select committee on Thursday that it would "not be acceptable" for British democracy if the corporation harmed the online performance of local news publishers.
Amid accusations that the BBC has leached page views from local news providers, Davie emphasized the corporation's investment in the local democracy reporting scheme, but argued that "you can't change the macro economy" which affects local markets.
Davie appeared before the Public Accounts Committee to answer questions about the BBC's finances as it prepares for an increasingly online future.
Committee chair Dame Meg Hillier MP, herself a former local journalist, asked Davie: "We know that newspapers are really struggling, or disappearing, in many areas, and yet they are a very good resource for feeding local news. .BBC outlets.
"How are you navigating this in the new digital world? Because there's a lot of news online, but the BBC has a pretty good brand and a pretty good domain in all the search engines."
The News Media Association claimed in January last year that the BBC's plan to expand its local news offering "directly threatens the sustainability of independent local journalism".
Content from our partners
And at an October event held by the NMA, Liverpool Echo editor Maria Breslin argued: "It's wrong that our Facebook audience never sees some of our biggest work because of an algorithm that I can't even begin to try to understand, or that the BBC will always rank higher in the search engines when our boots are on the ground."
Davie responded to Hillier by revoking a "zero-sum" framework of local news provision.
"Obviously, we're talking a lot with other providers in terms of our role in local democracy journalists – we're fully committed to keeping that budget there, just for what it's worth.
"We see it working. It's been successful. I mean, it's been beyond my personal expectations, because I was wondering if we were really going to get the traction. We're getting the traction, people are using the items.
"And I think there's also a question of: How do we make sure that we connect with other providers, how does that work, and how can we make sure that we're trying things in this area where we're supporting each other?"
Davie appeared to dispute the argument, sometimes used in debates about the BBC's effect on local news, that regional journalism is better off financially in the US because it does not have to compete with a free-to-air public broadcaster.
"If you look at the performance of the local press in the United States, I'm not talking about the state level of the New York Times … this is a structural problem based on ad dollars moving to digital.
"If you're interested in news in Bradford, you might go to a couple of providers. Are there ways we can help each other and support each other to do that rather than it being a zero-sum game? I think it's an interesting question."
Hillier asked: "So it's not a plan by the BBC online to take local media out?"
To which Davie replied: "This would be an unacceptable situation for the UK and our democratic process.
"But what I would say is that you can't change some of the macro economy to fit some of these markets, and that's very difficult."
Davie was also asked about the departure, reported the previous day, of three long-standing BBC News presenters: Joanna Gosling, David Eades and Tim Willcox. The voluntary redundancies were prompted by an upcoming merger of the BBC News and BBC World News channels, which involved presenters applying for new roles on the combined channel.
"It's obviously sad when people decide to do VR and leave. But you need fewer presenters. And I think that's appropriate.
"Sorry to be blunt, I think we're in a position where we're going to make changes, some people will leave the BBC, some will stay. In fact, the so-called churn in the newsroom is very low, historically. And you're actually talking about three leading presenters who have chosen to move on, this provides opportunities and allows people to move through the organization."
The merger is part of a major cost-cutting exercise brought about by a real-terms cut in the license fee that funds the BBC. The BBC previously said the rate freeze, which prevented it from rising in line with inflation for two years, would produce a deficit of £285m a year by 2027/28. The corporation's director of nations, Rhodri Talfan Davies, suggested in November that rising inflation could push the annual deficit to £400m.
Davie said the BBC's "risk profile is high on this" and "we're going to have to box very smartly".
Despite the cuts to the BBC, Davie told MPs: "We're continuing to keep local investment. If I'm being provocative, our local plan is very disruptive, but it's really about keeping money local.
"If you take our investment in England, the regions and local investment is generally flat. We'll get to all the other pain areas that we have to take to deal with the 30% cut in real terms, but it's generally flat.
"So why are we causing ourselves these problems? The answer is because of the numbers. Since you pay a license fee based on your usage, you support the license fee based on usage."
The NMA was responding to a comment Davie made during that explanation that "we will make sure our online offering is competitive".
Its chief executive, Owen Meredith, said: "Tim Davie's admission that the BBC plans to make its online local news service 'competitive' highlights the corporation's ambition to compete directly with providers of independent local news.
"The Charter requires the BBC not to act in a way that distorts the commercial market even if it aggressively expands its local news offering into markets already well served by commercial providers, it will do so… If the The BBC took a similar approach to the print press. newspaper market, I have no doubt that Ofcom would step in and stop them. The plans must be stopped before it is too late."
e-mail pged@pressgazette.co.uk to point out bugs, provide story tips, or submit a letter to be posted on our "Letters Page" blog.