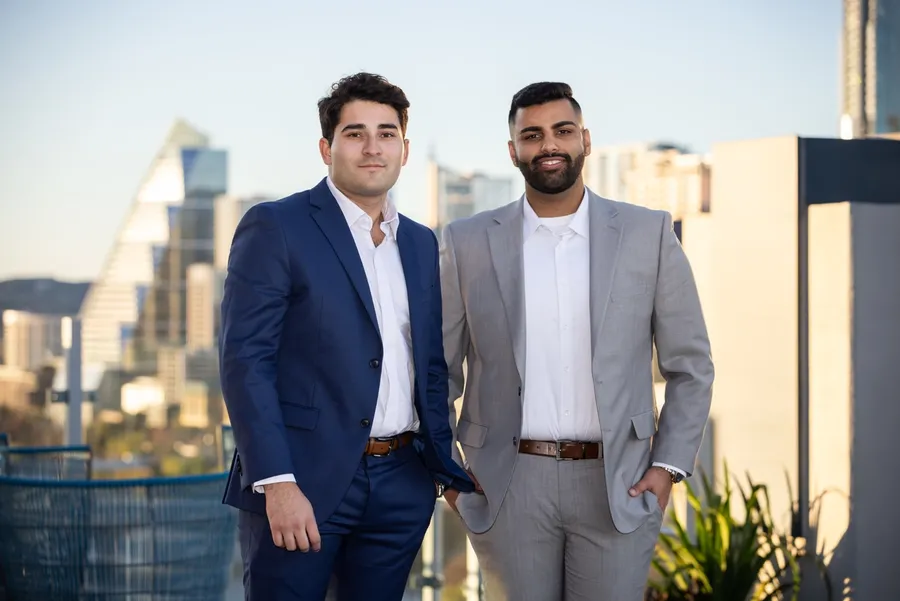 The Morning Brew newsletter team has bought Our Future, a short-form video startup founded in 2020.
Our Future, which has one million views on its social platforms, will become a sub-brand of Morning Brew, owned by Axel Springer through Insider. Morning Brew said Our Future will "expand its short-form video series and develop a broader portfolio of IP with long-form video and podcasts…
"For Morning Brew, whose audience targets the 18-34 demographic, short-form video is an important piece of the media puzzle. Especially, as the American Press Institute reports, the 74% of Gen Z get their daily news from social media platforms."
Morning Brew CEO Austin Rief said, "Bringing our future under our umbrella increases our reach on social platforms while expanding our audience to Gen Z.
"I'm also excited about the potential to leverage Our Future's expertise in short videos and work with big brands to help them grow their audiences."
Our Future CEO Michael Sikand (pictured above, left) said: "This deal is important because we are one of the first Tiktok media companies to be acquired. We are obsessed with this medium, but aware of the challenges of platform dependency. The broad reach of our future combined with Morning Brew's proprietary email audience will create incredible synergies."
Content from our partners
Morning Brew now hopes to build on Our Future's agency services, which it says has "helped companies like Hub Spot and Start Engine reach millions of people on social media."
[Read more: How student start-up Morning Brew became a $75m-valued newsletter business]
e-mail pged@pressgazette.co.uk to point out bugs, provide story tips, or submit a letter to be posted on our "Letters Page" blog.