Development plans include an 80,000-square-foot medical office building that should be completed in 2024. The building will eventually house TMH Physician Partners – Primary Care, Tallahassee Memorial Urgent Care Center, an ambulatory surgery center, as well as cardiovascular and orthopedic services.
Plans include a 100-bed hospital with an emergency room and other patient services, including surgery, cardiac procedures and imaging, to be completed by the end of 2027.
This will include opportunities for FSU researchers focusing on aging and digital health, as well as residency programs and clinical exchanges for FSU medical students.
"Today's start of construction comes at an important time for TMH as we celebrate our 75th anniversary this year," said Mark O'Bryant, president and CEO of TMH, which operates 21 locations in North Florida, Georgia and Alabama. "We've grown from a small, city-based hospital to a full-service healthcare provider. As the population in our community increases, TMH has found a great need to expand its medical services. Over the past seventy and a half years, we have built a reputation for quality, compassion and local care, and we are proud to serve the Panama City Beach community. "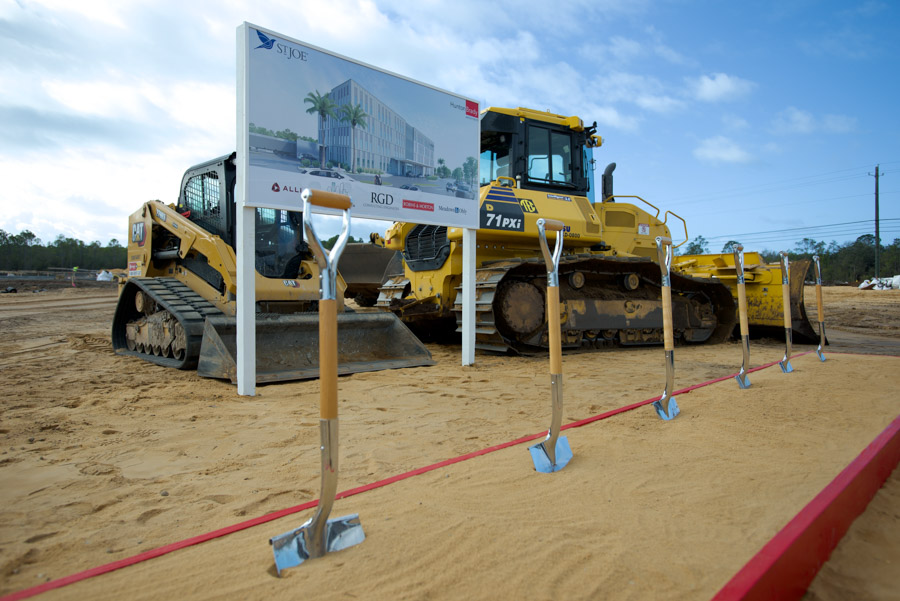 Over the past few years, Florida State University has been expanding its health research profile while also partnering with major health systems such as TMH and others. It has also expanded opportunities for students through the College of Medicine, opening a physician assistant training program, and is welcoming the first cohort of its new nursing program to the College of Nursing this fall.
"FSU has been very excited to be a part of this community through the Panama City Campus," said FSU President Richard McCullough. "Now, we look forward to expanding our presence and continuing to serve residents here through this healthcare system." Research universities can play an important role in health care delivery, and FSU hopes to play a role here in Bay County. The region is experiencing incredible population growth and the opportunities – and needs – have never been greater. There are huge opportunities for collaboration in research, education and clinical care across the region – and I am delighted that it is starting right here with this medical school. "
The university also plans to establish the FSU Health Tallahassee Center on the TMH campus later this year with the help of a $125 million grant from the Florida Legislature.