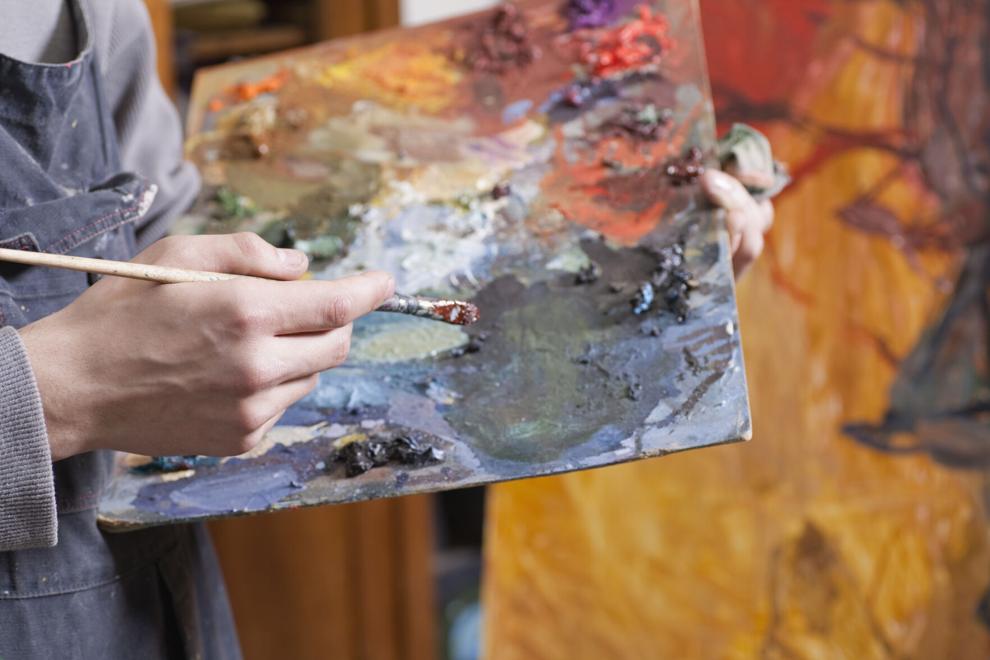 Swamp art
The fourth annual Swamp Art Spectacular runs through Sunday, Feb. 26, at the Bluebonnet Swamp Nature Center, 10503 N. Oak Hills Parkway. The exhibition features works from local artists in the arts, crafts and photography, focusing on the theme "Impressions of Louisiana Nature." For more information, call (225) 757-8905 or email sguidry@brec.org.
LSU Museum of Art
The LSU Museum of Art in the Shaw Center for the Arts, 100 Lafayette St., will host a free program, "Art at Lunch: The Historic European Grand Tour Tradition," featuring Darius Spieth, at noon on Tuesday, Jan. 24. Bring lunch, water is provided. The museum will also host a free talk with Kevin Benham at 6 pm on Friday, Jan. 27. For more information, visit lsmoa.org.
Star Awards
Tickets go on sale for UpStage Theatre's annual Star Awards at 6 pm on Sunday, Jan. 29, at the Capitol Park Museum, 660 N. Fourth St. Tickets are $40 and include entertainment and dinner by visiting upstagetheater.biz.
Night at the Museum
The New Iberia Museum Foundation and First Horizon will host "A Night at the Museum – Party Like You Love Museum" from 6pm to 9pm on Thursday, Feb. 9, at the Bayou Teche Museum, 131 E. Main St., and the Donald "Doc" Voorhies Wing, Sliman Theatre, 129 E. Main St., New Iberia. Tickets are $50 by calling (337) 606-5977 or visiting bayoutetechemuseum.org.
Student photo competition
BREC is hosting a photo contest for students with ties to the Scotlandville community. Winners' portraits will be posted along the Scotlandville Greenway between Badley Road and Wilbur Street with new maps and trail markers. The contest is open to Southern University, Baton Rouge Community College and Scotlandville High Magnet students. Contest winners will receive cash prizes ranging from $100 to $1,500. The deadline to enter is Friday, Feb. 17, at brec.org/assets/PlanningandEngineering/Greenways/2023scotlandvillephotocompetition.pdf.
Push it
Tickets are on sale for Of Moving Colors' annual production, "Kick It Out … That's Entertainment!" from 4 pm to 7 pm Saturday, Feb. 4, in the Manship Theater at the Shaw Center for the Arts, 100 Lafayette St. Tickets are $13-$35 by calling (225) 344-0334 or visiting manshiptheatre.org.
Written in the Stars
"Written in the Stars: Celebrating 100 Louisiana Luminaries," along with its exhibit, "Generations of Light," an exhibition of student art, is on display at the Louisiana State Archives, 3851 Essen Lane. The student fair ends Thursday, Jan. 26. The "Written in the Stars" exhibition runs until Dec. 8, 2023. Admission is free. For more information, call (225) 922-1000 or visit sos.la.gov.
In West Baton Rouge
"Ron's Retro: Honoring Ronald Kennedy with Local Black Artists" runs through Sunday, March 19, and "Angela Gregory: Doyenne of Louisiana Sculpture" runs through Sunday, Aug. 6, at the West Baton Rouge Museum, 845 N. Jefferson Ave. , Port Allen. For more information, call (225) 336-2422 or visit westbatonrougemuseum.com.