Posted on: January 19, 2023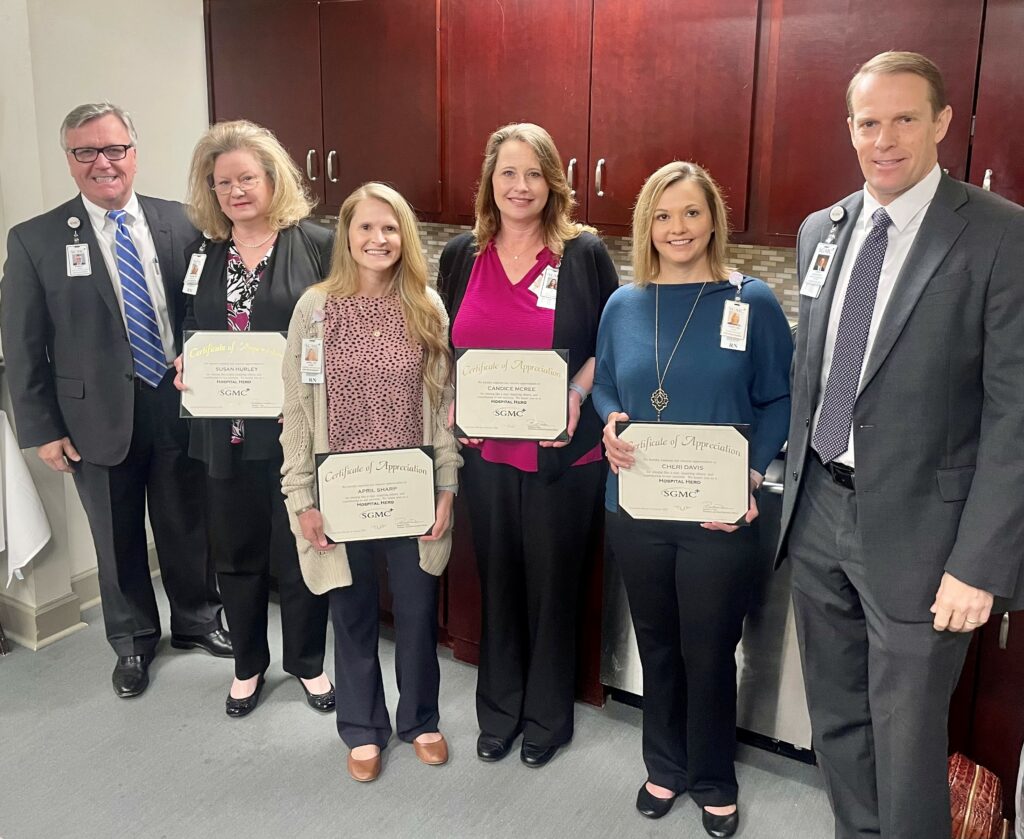 South Georgia Medical Center has honored its Risk Management Department as Health System Heroes at its monthly Board of Directors meeting. Susan Hurley, April Sharp, Cheri Davis, and Candice McRee were recognized for their significant contributions to health care.
Risk management helps identify potential risks to the hospital, its patients, and its employees. This can include things like medical malpractice, natural disasters, data corruption, and equipment damage.
The department helps SGMC improve patient outcomes, increase trust and confidence in the health care system, and reduce costs by identifying and resolving potential legal and financial problems before they occur.
Susan Hurley, Director of Risk Management, has been part of SGMC for over 30 years. By her own admission, she is passionate about her work and can often be found working long hours on weekends.
SGMC's Chief Information Officer, Chuck Marshburn, shares that the risk management department are team players who are always ready to help their colleagues.
"They have been great advocates for our patients and their families, always making sure their voices are heard and their needs are met," he shared.
The dignitaries received a warm welcome from the people gathered.
For more information, visit sgmc.org.