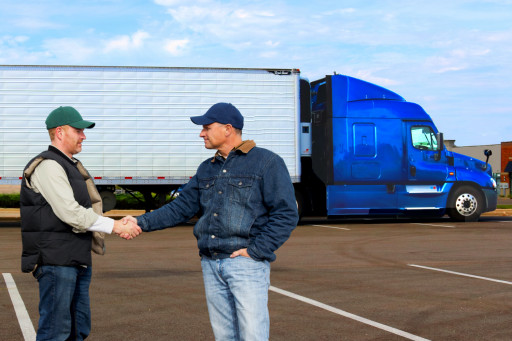 LOUISVILLE, Ky., January 20, 2023 (Newswire.com)
–
The American Association of Owner Operators (AAOO) has partnered with One Thing Marketing (OTM) to help with digital marketing and improve their online presence.
OTM is a digital marketing company based in Louisville, Kentucky. They specialize in developing online marketing strategies to attract new potential members, customers, and clients. The main purpose of this agreement is to improve the search engine optimization of the AAOO website, also known as SEO.
SEO is the process of improving the website's visibility on search engines such as Google or Bing. If a driver is trying to find the benefits they need, AAOO wants to make their website easy to find, so they can help. A major part and driving force of AAOO's mission is to make life easier for motorists. By partnering with OTM, AAOO wants to reach more drivers to help them make and save more money.
"We are very excited about this partnership between AAOO and OTM," said Donnie Rand, AAOO Marketing Coordinator. "Improving our company's online presence is key to our plan to make life easier for motorists. The more motorists we can reach, the more we can help them save money."
Click here to visit the American Association of Owner Operators website and read about the many benefits they offer to independent owners.
Click here to learn more about One Thing Marketing and how they have helped many businesses optimize their website for search engines.
Contact information:
Donnie Rand
Marketing Coordinator
[email protected]
(502) 630-0200
Kyle Mitchell
Marketing Manager
[email protected]
5028907677
Where to start:
American Association of Owner Operators Partners With One Thing Marketing