Ashley Decker had just moved from Baylor University in Texas to Niagara University in Lewiston to be closer to home in 2018 when she found her future job.
He already had an interest in marketing and realized that he wanted to live and work from home in Buffalo. He learned that Niagara had special partnerships with food industry giants Rich Products, Wegmans and others to develop talent to feed a large segment of the job market that was hungry for growth.
Western New York has approximately 1,200 companies involved in food production, distribution, sales and/or warehousing, placing them in the top five markets in the world, according to Niagara's Food Marketing Center of Excellence.
One of Decker's teachers, Peggy Choong, said that if she wants to stay in Western New York, she can differentiate herself from other business majors by getting the attention of the food industry through Niagara's unique program.
"He introduced me to different classes and industry events, and within 10 minutes I was sold," Decker said. "I changed my career that day."
Through the excellent Niagara headquarters, Decker became the first recipient of an International Food Service Manufacturing Association scholarship and studied at Rich Products. After graduating in 2019, he was hired by Rich's as a digital marketing coordinator and was promoted twice, most recently to associate digital marketing and operations manager.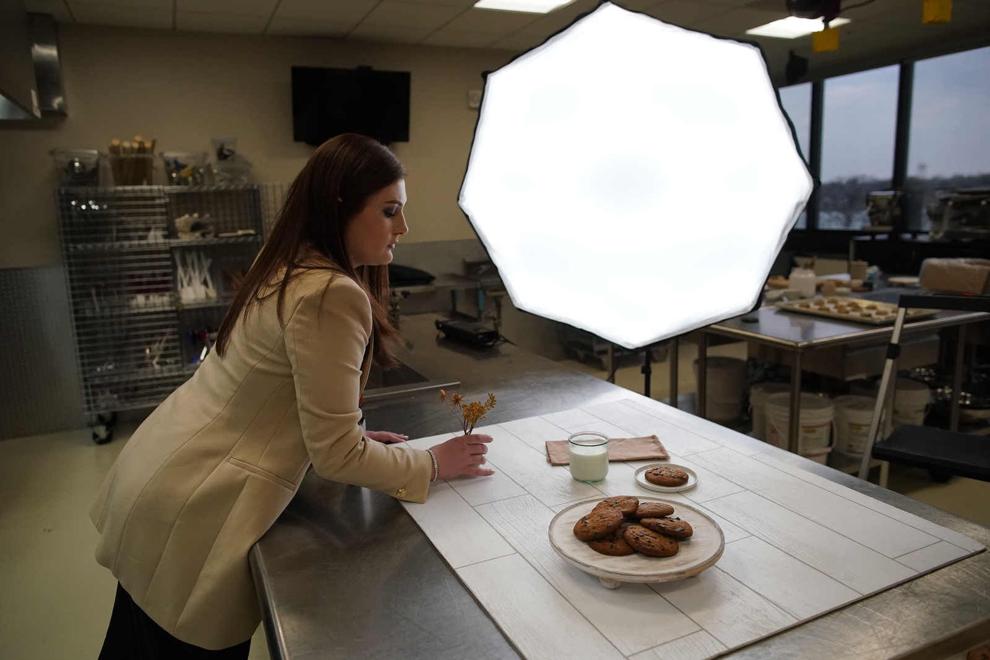 Decker's experience exemplifies exactly what Niagara's Food Marketing Center of Excellence has set out to achieve – building strong relationships with growing businesses that provide a direct path to work that benefits students, the community and the companies involved.
Co-founder Rich Products has hired nearly 40 Niagara graduates through the program and helped boost their careers to retain them. While working at Rich's, Decker earned an MBA in nutrition at Niagara, furthering his career.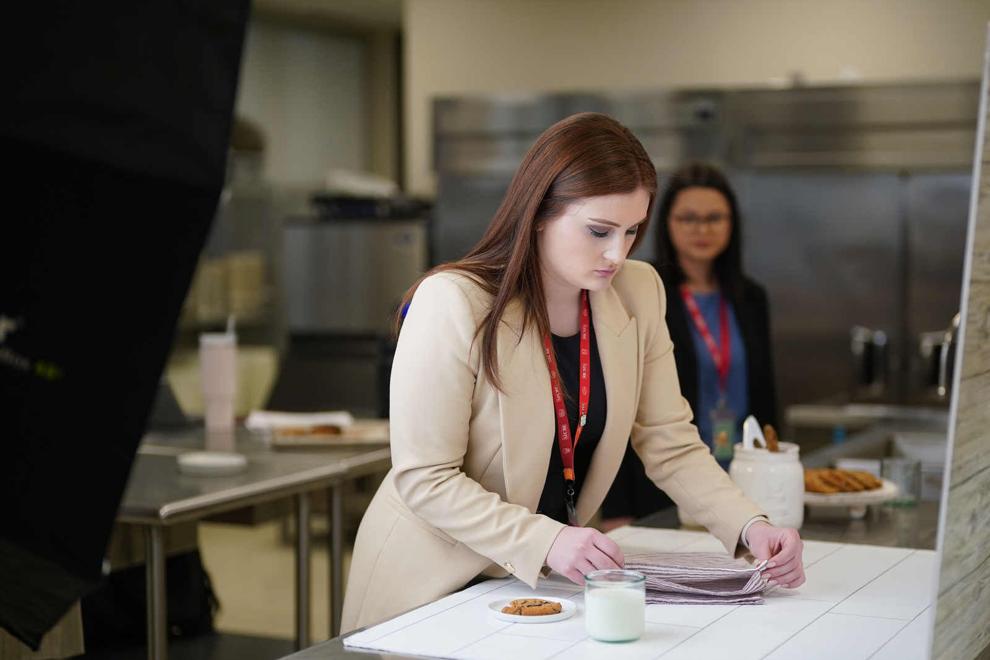 As college enrollment declines, partnering with major employers to train their future workforce has become a major focus of higher education. Niagara's food system was ahead of the game, planting the first seeds 10 years ago and growing the program to meet changing industry and workforce needs.
It started in the brainchild of Bill Chiodo, a food marketing specialist at Affinity Group Retail, in 2013. A friend recruited Chiodo to the advisory board of St. Joseph's University in Philadelphia, known as one of the best nutrition schools in the world. Chiodo found it "funny" that his hometown of Buffalo had a large food market, "but there was no way for people to get into the business."
"Rich's, one of the largest food companies in the world, is headquartered here," Chiodo said. "Wegmans is one of the best employers in the country. Top [Markets] it's Top 20 here – and anywhere else it would be Top 10. However we didn't have a food pipeline here. It scared me."
Chiodo began talking to universities about creating a program, and Niagara "enjoyed the idea," he said. The food industry was also happy. The site has grown from a few large chains to "one of the leaders in the food industry," he said.
Mark Frascatore, dean of Niagara's Holzschuh College of Business Administration, said the center of excellence involves "the largest food company in Western New York, and every major retailer is represented on our advisory board."
It has also attracted interest from companies outside the region, including Pepsico, Big Chicken and Clorox Co. Its biggest event of the year, the Food Marketing Summit held every fall, attracts 250 food industry representatives, "about half from the market and half from outside Western New York," said Chiodo.
In recent years, the program has expanded to include training and other tools, said Jamie McKeon, vice president of product development at Rich Products and a founding member of the Food Marketing Center of Excellence advisory board.
McKeon said the center's first goal was to create marketing pros like Decker, but he realized there was an opportunity to groom talent of all kinds, from accounting to public relations, to data analysis, to food service.
The Center for Excellence now has a Food Industry Leadership Program open to students of all majors that offers a wide range of experiences, from national conferences, trade shows and competitions to company tours that take students to see how a sausage is made – or pizza, soda, pasta or baked goods, for that matter.
"The field trips alone are amazing," Decker said. "You can have a class at Whole Foods one day and be at Rich Products making pizza the next day. So it's a change in the classroom where you learn something new and really useful."
McKeon said the close relationship with the industry makes the program more relevant because it has made significant changes.
Since its inception, marketing, purchasing and most business-to-business interactions have all gone digital. E-commerce, branding and consumer analytics have changed with new technologies. Stability has become more important than anxiety. Nutritious foods and "food as medicine" have become important in the health industry.
Generation Z has taken a big step forward, embracing vegetarian, vegan and organic products, demanding more "beyond grain" products and consistent packaging and green practices from the companies that support them. They use social media as a platform to share food that brings the joy of innovation and innovation.
"We can help students see that their interest in food provides career opportunities," McKeon said. "The battle for talent has only intensified since the pandemic," and we are always looking for ways to build a pipeline to fuel our passions, connect with all companies and create success for students by recruiting them.
The pandemic also brought the term "merchandise" into the vernacular, giving rise to another aspect of commerce. In response, Niagara added a Center for Supply Chain Excellence to teach skills such as logistics, supply chain management and international trade.
"I don't want to blame the pandemic for everything, but five years ago no one knew what marketing strategies were," Frascatore said. "Now we have parents saying, 'So what's new?'
Another plague that persisted: Food poisoning.
"With people working from home, snacking exploded," McKeon said, "I think because we were all cooped up in these small rooms, we had to go down and eat snacks because we didn't have enough time to eat. And consumers, especially Gen Z , they still want to entertain. They want to take care of themselves, but in small, healthy portions."
Chiodo said the creative side of food is driving more businesses here than any other industry. The Center of Excellence has just added a training program for two students and their mentors who will help them achieve their goals and ideas.
"It's out of this world to have top people in the food industry to mentor our students," Chiodo said. "We are proud to have created this program and it is something that all companies here should be proud of."
Decker said he is so proud of his accomplishments that he talks to everyone he meets. One person who listened: his older sister, who had followed him to Niagara to do the same job.