Gerald Williams is the co-founder and CEO of Excite All Stars, a mission-driven nonprofit organization with the goal of helping children become leaders who change the world. A native New Orleanian, Williams was one of three people who co-founded the Isidore Newman School in 1968 while still in kindergarten. He received his undergraduate degrees from Vanderbilt University and Tulane University while playing intercollegiate football for both, respectively. Williams now works every day through Excite All Stars to provide New Orleans children with an equal experience in the arts, education and sports.
Prior to starting Excite All Stars, Williams worked as an advertising and marketing professional for over 25 years. He received his pastoral certificate from Emmanuel School of Religion and is an ordained minister. Williams is also certified as a youth sports administrator by The National Alliance for Youth Sports and certified as a high school coach by the Louisiana High School Athletic Association. He has received Community Impact Awards from Zurich Insurance North America, Nike, the US Soccer Foundation and the United States Tennis Association Foundation for his work with youth.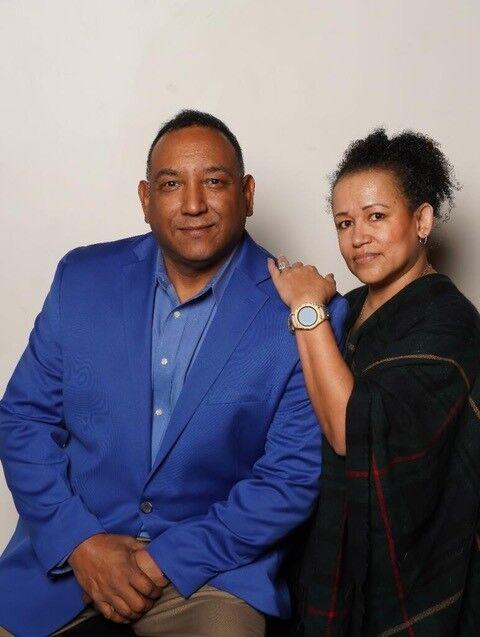 What is the role of Excite All Stars?
Our goal is to help children become strong citizens and leaders in their communities. We started as a direct response to the effects of Hurricane Katrina and recently celebrated our 15th anniversary in 2022. My wife and I started an organization, and we chose to live in New Orleans and support the city. We knew we weren't going to be involved in politics, so we said, "Well, if we can work with the next generation and help shape and change the ways of the next generation, we can help develop good citizens who have made a difference. We can serve in their communities."
And that's what motivated us to provide opportunities for children within our programs.
We focus on the three As – arts, education and sports – to achieve this mission. We have year-round programs in schools during the day, after school and Saturday programs. Then we also run a big summer camp.
What programs does Excite All Stars offer to students?
In the arts, we focus on media technology. The teen program runs "Watch Teen Talk Media." He produces podcasts interviewing local business experts and consultants. Our children are learning about media technology and the arts. We also have theater, dance and arts and culinary programs.
In our education, STEM is our main focus. We specialize in youth aviation programs – training to fly airplanes and airplanes – as well as robotics, coding and artificial intelligence. We want to position children for the highest paying jobs of the future. We do this during the school day and on Saturdays at our Innovation Center. Another educational program we enjoy is our middle school MBA program where students learn advanced financial and business concepts at a young age.
We have always been through the whole program. One of the things we learned from Katrina and the recovery was that our children had many needs. We didn't want to lose the children. So it forced us in the whole process, and every child who came to the door, no matter what the interest may be, they will have the opportunity to land in a place that was important to them. That was the motivation behind it. And it has just changed that now children can find their interests and jump, explore, learn, find a mentor and find their place.
What about your Tennis Academy?
This is part of our sports and mentoring program that started back in 2009. We play tennis at Joe W. Brown Park and on campus – we are expanding in 2023 to add the Dillard University Tennis Center as another venue. We partnered with Dillard University because it is a small NAIA school, an HBCU, and their student-athletes have the potential and ability to work even while playing college sports.
We have six tennis coaches from the Dillard University Women's Tennis Team, and they are all international students from around the world. We're talking Vietnam, Argentina, Brazil, Mexico, Serbia – these college counselors are working with kids, and we've seen a huge impact. Children are really responding. It's unbelievable.
These are all kids who usually don't play tennis. We believe in teaching children games that they can play for the rest of their lives. We also choose non-traditional sports for American kids because we want them to be encouraged to take risks, try new things – and, tennis is a great lifelong sport and the first sport for people to learn.
So we start with them at a young age, and it prepares them for whatever sport they want to play. We have a very strong relationship with the United States Tennis Association Foundation (which puts on the US Open). They provide us with professional development support. We are in a three-year plan for success. We were among only six chapters out of 600 that were selected across the country to host this three-year program. So this helps us a lot to achieve that goal, together with Laureus US, a foreign sponsor.
What can social activities and sports teach a child? What changes have you seen in the affected children?
What we are looking for is leadership skills. When we're doing research on what programs are most important to our children in the community, some 21st century research that's been done tells us that it's American children and children in disadvantaged communities, no. 1 thing they lacked was leadership. That's why we build leadership and leadership development into everything we do.
They are also learning to take care of themselves. The most recent study from the Brookings Institution reports that post-COVID depression has occurred four and a half times higher than it did in children after Hurricane Katrina. So we need to provide a place where children can heal and become better known. We ensure that we have self-care, financial literacy and financial programs.
Our goal is not only to prepare working children, but we are preparing children for life. We believe that business skills and tools are soft skills that are needed for life, not just for business. It translates to discipline, goal setting, establishing proper habits, team building, community building, and more.
Was there a teacher in your life who influenced you?
I had two or three teachers, but it was the teachers who made me a leader. My middle school basketball coach, now CEO of Laitram, Jay Lapeyre, ran a camp called Jena Day Camp, which I attended as a child. What I have experienced through the camp and seeing how they gave back to the children and the children they help and help them to be successful, really inspired me to have the same passion. It was encouraging.
What are you proud of?
We have been blessed to serve over 8,500 families so far in our 15 years and growing now that we serve 1,000 to 1,200 children a year through the various programs we do.
My wife has been very passionate about driving the mission and vision at home with our team and our community. One of the things I am most proud of is her leadership in how she has helped to empower our women leaders and create opportunities for our young women to lead. I think that in this day and age where so many people find themselves voiceless, she has done an incredible job of creating a platform and a way for girls to have their voices heard. I think this has become very big.
To learn more about volunteer opportunities and services with Excite All Stars, or to become a donor, visit exciteallstars.org.